2019 Best Practices Award
The Commonwealth Council on Aging is sponsoring the 2019 Best Practices Award Program targeted to organizations serving older Virginians and their families.
We thank Dominion Energy for its generous contribution, which allows us to recognize these organizations for their dedication and work in advancing services for the aging.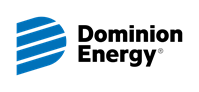 ---
Commonwealth Council on Aging 2019 Best Practices Award Winners
The Commonwealth Council on Aging is pleased to announce the winners of the 2019 Best Practices Awards:
The Council gave honorable mentions to the following organizations:
Fairfax County Neighborhood and Community Services (NCS) for its Senior Center Inclusion Services, which provides support for people of all abilities to participate in activities within 14 NCS Senior Centers. This program has become a change agent in transforming the Senior Center community in Fairfax County to operate with more inclusiveness for people with disabilities.
Peninsula Agency on Aging for its Memory Café, which provides much needed socialization opportunities for individuals with dementia and their caregivers/partners. The Memory Café is currently offered twice monthly at two locations in Williamsburg and attracts approximately 15-20 individuals and their caregiver/partner each session. In 2019, the program will expand to include offerings in the Hampton/Newport News area.
Jefferson Area Board for Aging (JABA) for its Open Enrollment Insurance Counselling Mobile Unit, which brings JABA's highly trained volunteer insurance counselors to community hubs in rural areas during the annual Medicare Open Enrollment period. The number of rural seniors served between 2015 (year before Mobile Unit began) and 2018 grew from 307 to 819, a 266% increase. JABA plans to continue to expand the Mobile Unit's reach in future years.
Appalachian Agency for Senior Citizens (AASC) for its Generations Intergenerational Day Center, which serves children as young as 6 weeks old to seniors over 90 years of age. Generations Intergenerational Day Center offers children the opportunity to take part in carefully selected, supervised activities with senior citizens.
Learn more in the recent press release from DARS. The Council has recognized organizations as examples of best practices since 2006. A list of these organizations and a brief overview of their programs can be found for 2018, 2017, and 2006-2016.
With support from Dominion Energy, the Council is pleased to offer monetary awards to the top winners: The first place program will receive $5,000; second place, $3,000; and third place, $2,000.
---