What's New
Virginia Dementia Capable Summit
Monday, May 8, 2023
Registration will be required. Further details to come
Special pre-session of the 2023 Virginia Governor's Conference on Aging (May 9 & 10, 2023) at the Richmond Marriott Hotel (Downtown Marriott), 500 E. Broad St. Richmond VA 23219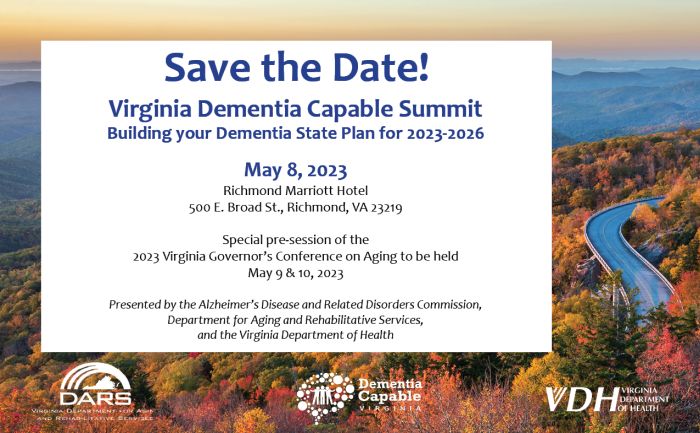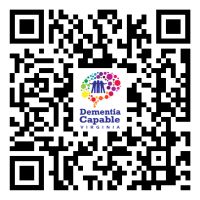 As a lead-in to the 2023 Virginia Governor's Conference on Aging, the Virginia Dementia Capable Summmit will provide an excellent networking opportunity, give you the chance to provide input into Virginia's next Dementia State Plan, and help incorporate the latest research on brain health and risk reduction into dementia policy.
The Dementia State Plan sets priorities and recommendations for a four-year period with the long-term goal of building a fully dementia-capable Virginia. It currently has five goals addressing service coordination at the state level, data collection, training, care coordination and research.
You can find the current Dementia State Plan here.
Scan the QR code above to sign up for the Summit email list, or click here.