What's New
2019 Best Practices Award
The Commonwealth Council on Aging is sponsoring the 2019 Best Practices Award Program targeted to organizations serving older Virginians and their families. Nominations for the 2019 Awards must be received by 5pm on March 1, 2019.
Instructions and nomination forms are now available.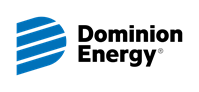 We thank Dominion Energy for its generous contribution, which allows us to recognize these organizations for their dedication and work in advancing services for the aging.
---
Commonwealth Council on Aging 2018 Best Practices Award Winners
The Commonwealth Council on Aging is pleased to announce the winners of the 2018 Best Practices Awards:
The Council gave honorable mentions to the following organizations:
RVA Reassurance Roundtable of metro Richmond, including: Commonwealth Catholic Charities; Jewish Family Services; Senior Connections, Capital Area Agency on Aging; FeedMore; Office of the Senior Advocate – Chesterfield and Henrico counties and the City of Richmond; VCU Health's Geriatric and Continuum Services; Shepherd's Center of Richmond; Better Housing Coalition; Hanover County Resources; and Greater Richmond Age Wave
Riverside Center for Excellence in Aging and Lifelong Health, Williamsburg, for Microlearning: Little Message with a Big Impact
Loudoun County Area Agency on Aging, for its Caregiver Program
To view a copy of the press release, click here. The Council has recognized organizations as examples of best practices since 2006. A list of these organizations and a brief overview of their programs can be found for 2017 and 2006-2016.
This is the thirteenth year of the Best Practices Award Program and the Council is pleased to offer monetary awards to the top winners: The first place program will receive $5,000; second place, $3,000; and third place, $2,000.
---