Area Agencies on Aging (AAAs) Title-III Legal Services Providers
All Virginia AAAs receive Older Americans Act Title-III funds through DARS to offer seniors access to legal services. The AAAs contract with local legal services offices or use staff attorneys to provide the services. Contact your local Area Agency on Aging (AAA) for legal assistance.
---
Other Non-DARS Legal Services Providers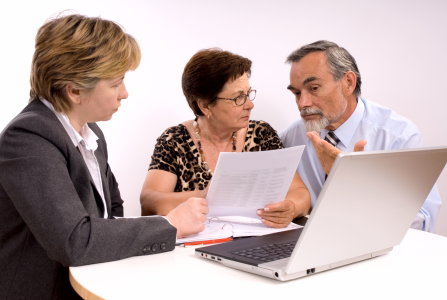 Free Legal Answers - a free, web-based legal question and answer site supported by the Virginia State Bar (a Project 2025 stakeholder) as part of an American Bar Association initiative to provide online pro bono civil legal assistance to any Virginia resident with income levels below 250% of the federal poverty guidelines (an income of just over $29,000 annually for a single adult). Details: https://virginia.freelegalanswers.org/ .
Legal Aid programs in Virginia - free legal assistance on civil matters to persons with low incomes and limited resources. Call 1-866-534-5243 for help. You can also contact your local legal services office See http://www.valegalaid.org for a list of providers.
Protection & Advocacy Office - Virginia's Protection & Advocacy office, the disAbility Law Center of Virginia, advocates for and protects the legal rights of persons with disabilities at no charge. You can discuss your disability issue with them by calling: 800-552-3962. The office also offers various education and training programs. For more information: http://dlcv.org.
Virginia Lawyer Referral Service (VLRS) - VLRS can schedule an initial meeting with an attorney on many legal matters for a $35 fee. VLRS also refers individuals, when appropriate, at no charge to other government and social service organizations when a private attorney is not required. See: http://www.vsb.org/vlrs/.
Other Helpful Agencies and Organizations - the Virginia State Bar maintains a list of more than a dozen other free or low-cost legal service providers in Virginia, many with very specific geographic and issue focuses such as legal assistance for individuals with cancer, HIV/AIDS on legal, and tax, and housing matters. See: https://virginia.freelegalanswers.org/OtherHelp .