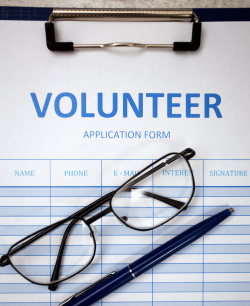 Area Agencies on Aging (AAAs) have developed opportunities for individuals who want to volunteer to work in aging programs and services. Opportunities vary for each AAA.
All of the AAAs have a need for volunteers to serve as Medicare counselors or to provide data entry, administrative or outreach assistance for the Virginia Insurance Counseling and Assistance program (VICAP).


Some AAAs sponsor the Retired Senior Volunteer Program (RSVP), which is one of the largest volunteer networks in the nation for people 55 and over. RSVP matches individuals with volunteer assignments in their communities.


Attorneys are needed to provide volunteer legal assistance services to seniors, such as help with wills and advance directives.


Additional examples of volunteer opportunities within an AAA may include administrative tasks, assisting at congregate nutrition dining centers, assisting seniors with recreational and socialization activities, providing transportation to medical appointments, and telephone reassurance programs.
For more specific information about available volunteer opportunities, contact your local AAA.