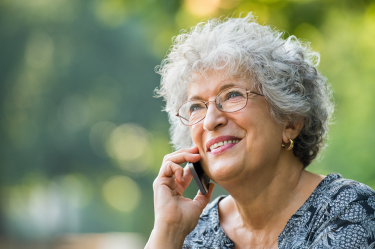 If you have a question or need more information, please contact us at the Division for Community Living.
You can order free copies of publications (in limited quantities) from us by downloading the Publication Request Form, completing it, and returning it to us by fax or mail. You may also request publications by the Division for Community Living via telephone, e-mail or mail.
E-mail: Aginginfo@dars.virginia.gov
Toll-Free:

1-800-552-3402 (Nationwide)
Richmond/Henrico local:

(804) 662-9333
If you have a hearing or speech impairment, use the free Virginia Relay telephone relay service by dialing

7-1-1.
Fax:

(804) 662-9354